Hiking is one of the more popular activities while on holiday in Taiwan. Taiwan features many idyllic and challenging hiking locations fit for all fitness levels. If you are not a hiking fanatic and just want to hike for fun, we suggest the following Hiking Day Trips.
Day Hiking Trips
Zhuilu Old Trail, Taroko Gorge, Hualien
The Zhuilu Old Trail offers a breathtaking bird's eye view of the largest marble gorge in the world. You will be able to experience amazing scenery and and learn about Japanese and local aborigines that once lived on this trail. Be prepared though, it is quite a strenuous and punishing hike up, but it definitely is worth the trip. A permit is required, so you do have to apply for it in advance. If you want to skip the hassle of applying for the permit, you can book the
Zhuilu Old Trail Hiking Tour
and you are good to go with guide, permit and entrance fee included.
 Yangmingshan National Park
Yangmingshan is the nearest national park to Taipei with only 30 minutes drive away. Within Yangmingshan, there are several hiking trails to choose from. The Mt Qixing Trail allows you to experience the volcanic landscapes of Yangmingshan National Park, past steaming pools and sulfur-encrusted crater lakes. The Juansi Waterfall Trail on the other hand offers a beautiful view of a silk-like waterfall from 20-meter-high rock cliff. You can check-out all the various hiking trails at Yangmingshan National Park's website. 
A former coal mining settlement, the town of
Pingxi
is well-known for its annual lantern festival every February. However, it also offers dozens of trails to hike. There's the Pingxi Crags hike which involves hiking up three mountains – Xiaozi Mountain, Cimu Mountain and Putuo Mountain. In order to get to the peak of each of these mountains, you will have to climb steep stairs straddled by ropes so this hike is not for the faint of heart. Another hiking trail option is the Sandiaoling Waterfall Trail and the Shifen Waterfall Trail. The Shifen Waterfall Trail is a 15 minute walk from the train station to the Waterfall whereas the Sandiaoling Waterfall Trail is a 3-4 hour trail that involves seeing three other waterfalls (Hegu Waterfall, Motian Waterfall and Papi Waterfall) before reaching Shifen Waterfall.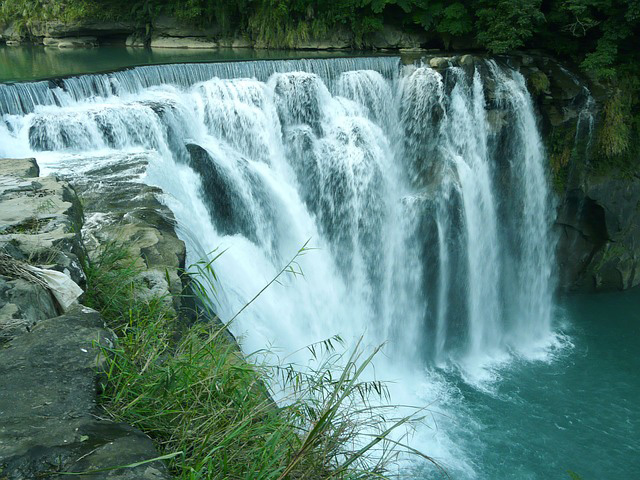 If you are a hiking enthusiast who enjoys hiking and camping overnight, then you may check out these overnight hiking trips. You may need a permit for the smaller mountains, but in most cases all you must do is visit the local police station and let them know where you are planning on hiking.
Overnight Hiking Trips
Songluo Lake
Songluo Lake is a gorgeous lake situated at an altitude of around 1300 metres above sea level. The trail starts off on a relatively gentle climb through lush forest but begins to rise steeply up the mountainside as it gets closer to the lake. The lake is surrounded by mountains on all sides, making it a great place to hike and camp.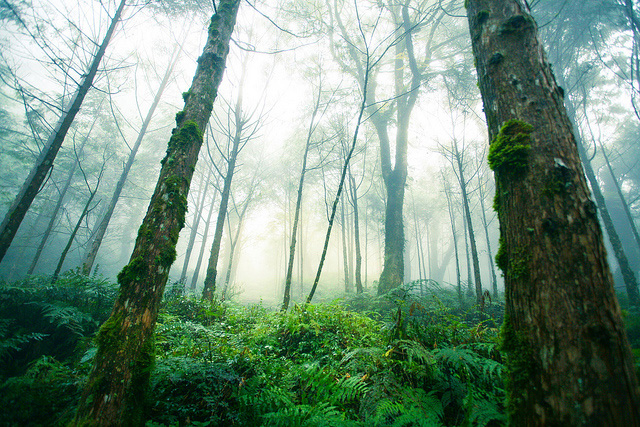 Jade Mountain (also called Yushan)

This hike is perhaps one of the most quintessential hikes in all of of Taiwan and should be placed near the top of your list. Jade Mountain is the highest peak in Taiwan and it is no surprise that this is the most popular hike in Taiwan. The trail is very well laid out and the hike is mostly gradual and easy to walk on. To hike Jade Mountain, you need 2 permits, one is the mountain permit from the Yu Shan National Park and the other from the local police station. If you want to skip the trouble of getting permits, you can join an organized hiking tour that includes a one night stay in Paiyun Lodge.