This will be part 2 of Things to do in Barcelona featuring Barcelona's food and culture. If you had not read part 1 where we uncover its history, you can check it out here.
Barcelona is the kind of dynamic city that captures the imagination and doesn't ever let it go. This cosmopolitan metropolis has dream-like architecture, a strong creative presence and is packed full with historical charm. A great way to soak up the atmosphere is strolling and exploring the streets and parks of the city, stopping to check out a distinctive landmark, or sampling a taste of the local cuisine.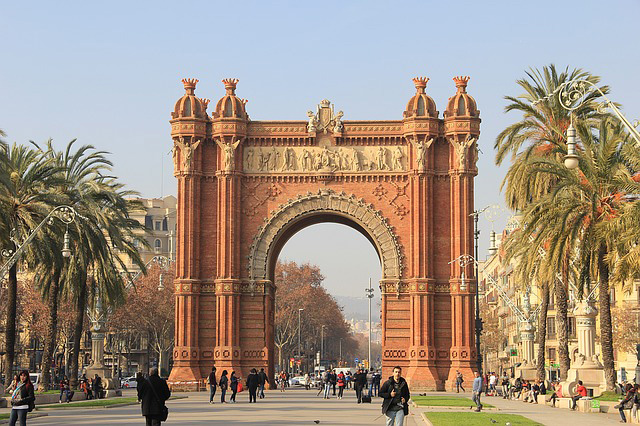 Here are some of our top picks for making the most out of the culture and food in Barcelona.
Get your Gaudi On
Antoni Gaudi is Catalonia's father of modern architecture. His innovative passion and artistic eye for nature, religion and design are apparent in all his works. There are plenty of Gaudi masterpieces dotted around Barcelona to see.
We suggest you start with the most famous, La Sagrada Familia, the cathedral that has been a work in the making for the last 130 years. Rising magically above the city skyline, the cathedral is a perfect fusion of all things Gaudi.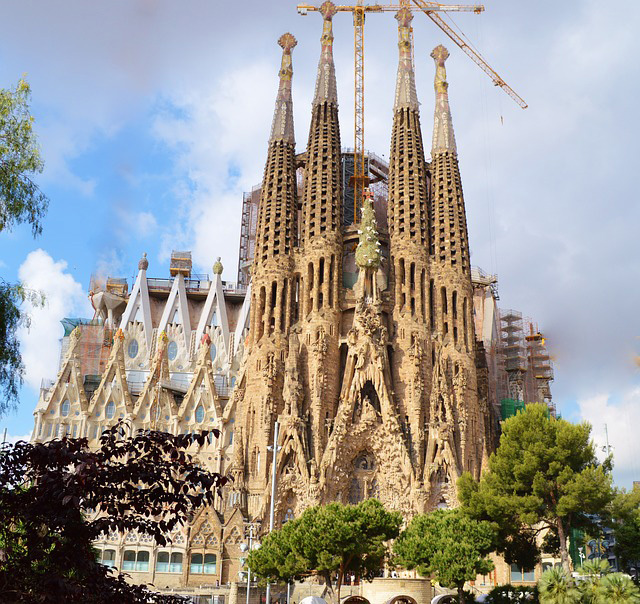 Park Guell – Another inspiring Gaudi creation, this magical park is up in the Horta-Guinardo neighbourhood with sweeping panoramic views of Barcelona. This is where you will find the famous mosaic bench and dragon, among other artistic pieces. The park itself is replete with natural symbolism and is a relaxing, beautiful place to while away a couple of hours.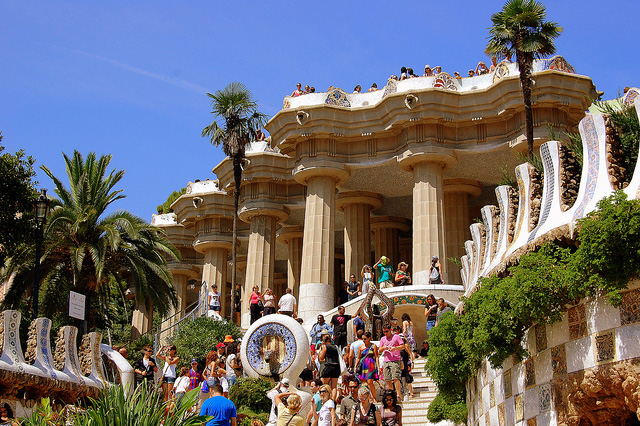 La Pedrera – Another of Gaudi's most visited buildings, La Pedrera is home to a cultural centre where during summer the roof deck opens to the public with music, drinks and dancing. There are no straight lines used in the architecture of this building, Gaudi instead preferring to recreate natural forms with stone. It is the roof deck that holds the most interest, with its strange sculptures and curved forms.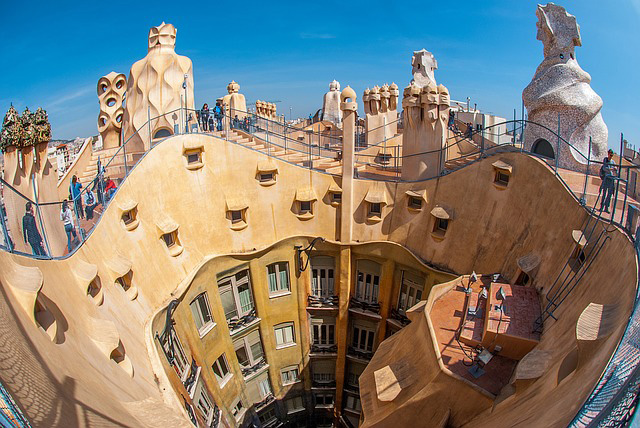 Museums
Barcelona is a city of museums, with works by Picasso, Miro and Velezaquez some of the most well known. There is plenty to see and choose from, here are our picks not to miss.
Picasso Museum – This is an obvious choice for Picasso fans. The artist lived in Barcelona for much of his youth and maintained important links with the city throughout his life. The whole of his "Blue Period" (1901 -04) was during his time in Barcelona and this among much more of his best-known work is what is on offer here for visitors. The museum itself is located within a converted medieval palace on Calle Montcada.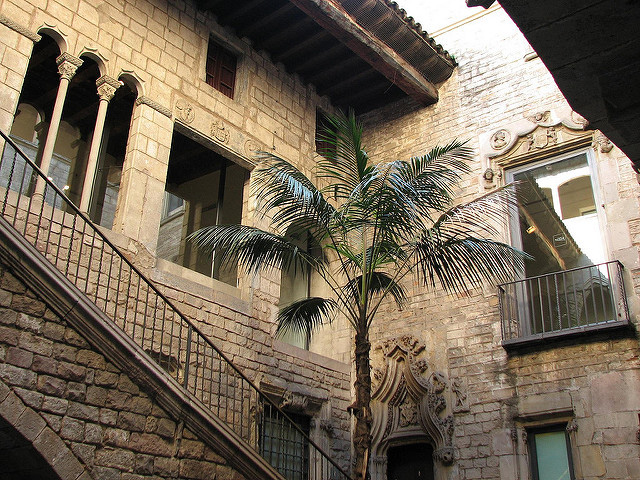 Joan Miro Foundation – Joan Miro was one of the greatest Catalan artists and here you can see over 14,000 pieces in the permanent collection, from sculptures, textiles, graphic art, ceramics and paintings. An afternoon spent here is to take a journey through the artistic progression of Miro. The museum is set among the gardens of Montjuic Park where you can also wander throughs Miro's sculptures.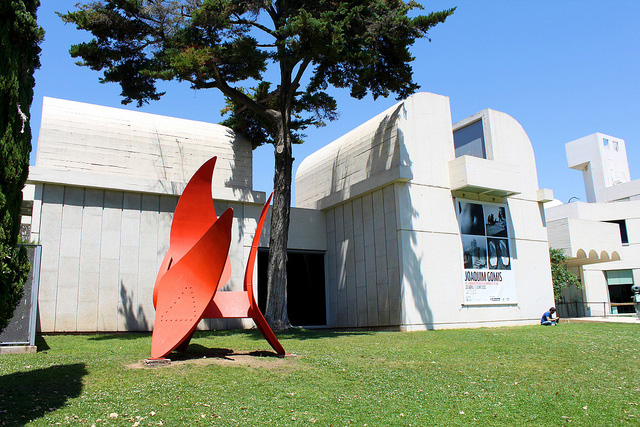 MACBA (Barcelona Museum of Contemporary Art) – is an impressive modern building where you can see a range of temporary exhibitions covering contemporary artists.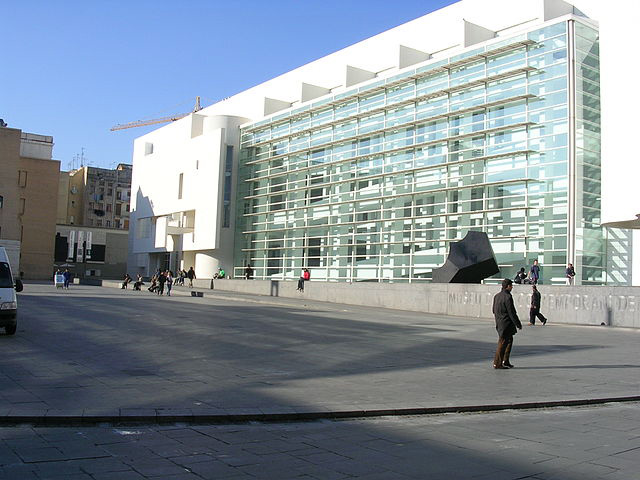 The National Museum of Modern Art (MNAC) in the Palau Nacional is another must-see destination not only for its stunning art but because the views from the roof top terrace are jaw-dropping. This is a tremendous spot to gaze upon the rooftops and ramblas of Barcelona and a fantastic photo opportunity!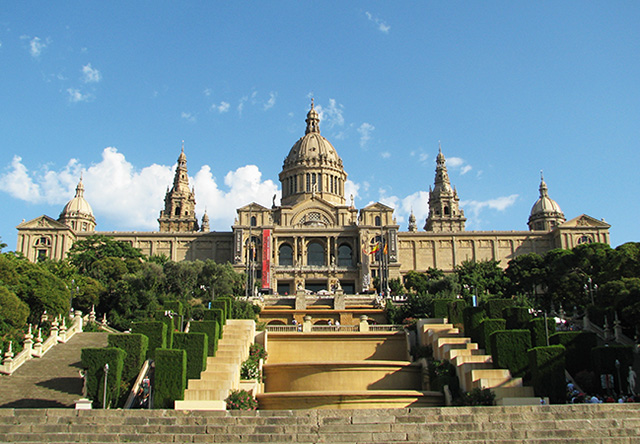 Barcelona Barrios
Even if you never entered a museum or a monument, just a stroll around the city's different neighbourhoods would put you in close proximity to some incredible historical buildings. The wide and tree-lined Ramblas, Barcelona's most famous street, is a good place to begin. The cultural heart beat of the city; this is where all walks of life converge. Scattered with cafes, restaurants, shops and stalls you could easily spend time just watching the performance artists and musicians and absorbing the true rhythm of Barcelona.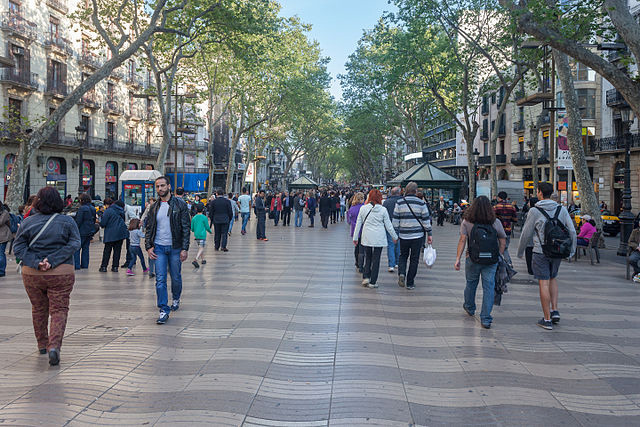 The Barri Gotic, just a few blocks northeast of the Ramblas, the ancient and picturesque "old town" and home to some of the most incredible medieval buildings, narrow streets and unique shops. Most of what you see here dates from the 14th and 15th centuries. At the heart of this neighbourhood is the Placa de Sant Jaume, a large, pretty square where you will find two important Barcelona buildings: the town hall and the Palau de la Generalitat.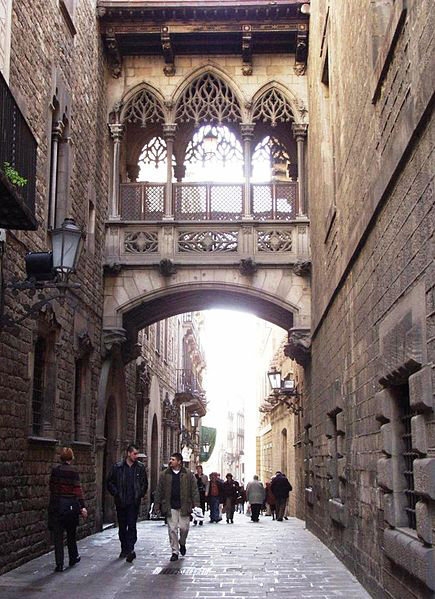 Food
Internationally well known for its culture of eating, world-class restaurants and delicious gastronomic variety, Barcelona is a number one destination for all food lovers, with numerous unique Catalan dishes to sample. Due to its Mediterranean location, the city is and obvious choice for wonderful seafood and vegetables. However, the province of Catalonia is also renown for its countryside, mountains and fields hence the abundance of meat from pigs and sheep. You will find a lot of dishes that combine both seafood and meat in interesting ways,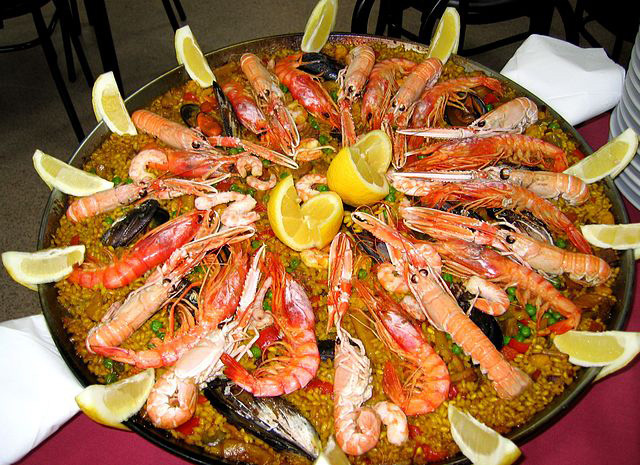 For an authentic Barcelona experience, be sure to visit one of the food markets like La Boqueria, one of the best in the world. Losing yourself in the bustle of different food stalls and pulling up a stool to dig into a plate of melt-in-your-mouth calamares is not to be missed. This is a very local and real way to taste different dishes from the region.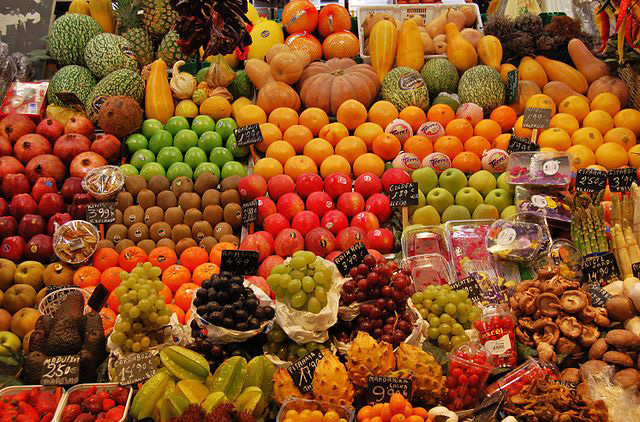 Tapas (small dishes to share), are famous all over Spain, but in Barcelona they have a distinct Catalan taste. Well-loved options include patates braves, esqueixada (salt-cod, tomato and onion salad), escalivada (warm aubergines, peppers and onions chargrilled), and cured sausages (fuet and longanissa).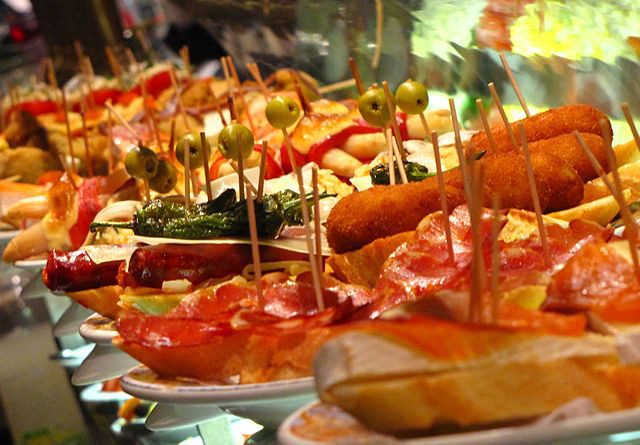 While in Barcelona, also make sure to try the famous jamón ibérico (cured ham). You can find jamón ibérico in gourmet food stores, restaurants and supermarkets all over Barcelona but here are our recommended places to get it: Reserva Iberica at Rambla de Catalunya, Moniberic at Carrer Mallorca, and Jamon Jamon (they have multiple shops but there's one in La Rambla).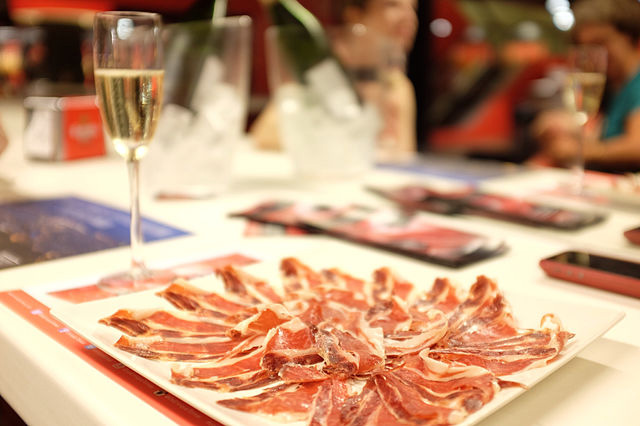 Desserts are another favourite, the most typical and found everywhere is the Crema Catalana. It's a pudding made from egg yolks, sugar and cinnamon with a burnt topping.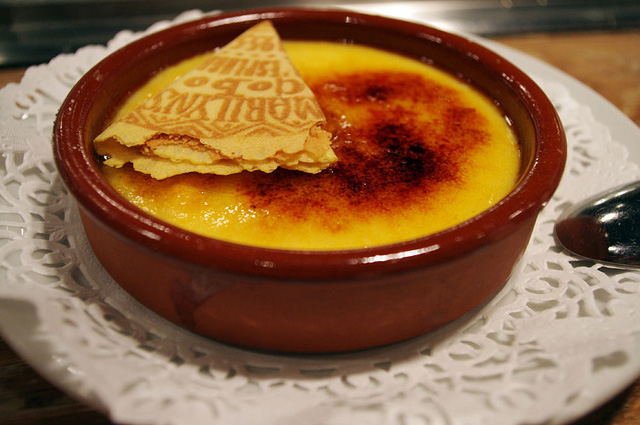 With an astonishing variety of eating establishments, you could sample the unique and delicious on menus anywhere from small taverns, cafes and bars to Michelin starred restaurants.